NEUROSIGMA TEAM
NeuroSigma's leadership is made up of experts in business management and the healthcare industry. Together they provide extensive experience gained through years of creating and guiding successful companies and innovative medical research.
---
Colin P. Kealey, M.D
President & CEO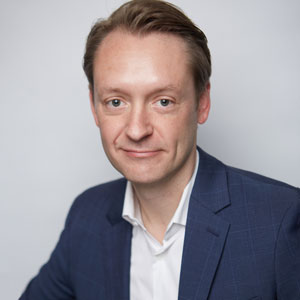 Dr. Kealey has served as NeuroSigma's CEO since January of 2022. Dr. Kealey has been with NeuroSigma since 2011, having previously served as our President, Vice President of Advanced Development and Medical Affairs, and Manager of Business Development. In these roles, Dr. Kealey spearheaded NeuroSigma's regulatory submissions that ultimately led to FDA clearance of the Monarch eTNS System for pediatric ADHD. He also helped introduce eTNS to major academic centers and clinics throughout the United States, European Union and Canada. In these roles he interfaced with key opinion leaders in the field to convey the science behind eTNS and how it may fit into their current clinical practice. During his time at NeuroSigma Dr. Kealey has been a principal investigator on three National Institutes of Health (NIH) grants and is coauthor on 17 peer reviewed publications and three book chapters. He is also an inventor on 12 issued and pending U.S. patents. Prior to joining NeuroSigma, Dr. Kealey was a resident physician in the UCLA Department of Surgery from 2007 to 2011. During his time at UCLA, Dr. Kealey was responsible for all aspects of the care of surgical patients ranging from outpatient procedures to critically ill patients in the intensive care unit. From 2009 to 2011, Dr. Kealey completed a post-doctoral research program at UCLA's Center for Advanced Surgical and Interventional Technology (CASIT) where he performed research and development on novel medical devices.
Dr. Kealey earned his B.S. in Biochemistry and Molecular Biology from the University of Wisconsin – Madison and his M.D. from the University of Iowa Carver College of Medicine.
Ian A. Cook, M.D.
SENIOR VICE-PRESIDENT AND CHIEF MEDICAL OFFICER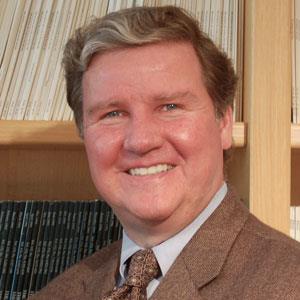 Dr. Cook has been our Chief Medical Officer and Senior Vice President since January 2014, previously having served as a medical advisor to the Company since 2009. An inventor of trigeminal nerve stimulation, he brings a track record of innovation in the use of technology in the management of brain disorders as well as of translational research in treatment development. Formerly the Miller Professor of Psychiatry and of Bioengineering at UCLA, he received years of NIH and industry research support for work on biomarker and treatment development, and founded the rTMS Treatment Service at UCLA. Before joining the Company, he served as Chief of Staff at the UCLA Resnick Neuropsychiatric Hospital, Chair of the Faculty at the David Geffen School of Medicine at UCLA, member of the ACO Governing Board for UCLA Health, and a standing member of the NIH's ITVA Integrated Review Group.
Dr. Cook earned his BSE in Bioengineering / Electrical Engineering and Computer Science from Princeton University and his MD from Yale University. He completed his residency training and research fellowship at UCLA before joining the faculty in 1995. He holds ABPN board certification in Psychiatry, was elected a Distinguished Fellow of the American Psychiatric Association, and is a Fellow of the International College of Neuropsychopharmacology. He is an author of over 115 peer-reviewed original research articles and several dozen review articles, monographs, and book chapters.
Charles W. Winckler
Chief Financial Officer

Mr. Winckler brings over 18 years of industry experience in venture backed technology companies. Prior to his current role at NeuroSigma, Mr. Winckler held the position of CFO, and he has recently held the position of CFO and/or Senior Financial Advisor at US Seismic Systems, Inc., PBS Biotech, Inc., DevZuz Holdings, Inc.; Greenplum, Inc.; Vativ Technologies, Inc.; Litex, Inc.; and Sabeus, Inc. In addition, Mr. Winckler has represented start-up companies in various mergers and acquisitions deals. Prior to his involvement with venture backed technology companies, Mr. Winckler was a manager with Ernst & Young LLP's financial advisory services practice. During his four years in the financial advisory services practice, he participated in a number of engagements in the manufacturing, high-tech and media/entertainment industries and gained significant exposure to issues regarding M&A due diligence, business valuation, bankruptcy proceedings, litigation support, as well as financial and operational matters. Before joining Ernst & Young LLP's Financial Advisory Services Group, he spent over two years in Ernst & Young's information, communications and entertainment audit practice where his clients ranged from start-up ventures to major public companies with SEC reporting requirements. Mr. Winckler also served as Co-Chairman of This Little Light, a support organization for the Plastic and Reconstructive Surgery division at Children's Hospital Los Angeles.
Mr. Winckler received his B.A. in business economics from the University of California at Santa Barbara in 1990, and his masters of accounting, with a concentration in consulting, from the University of Southern California in 1991.
Vikas Gupta
Director of Engineering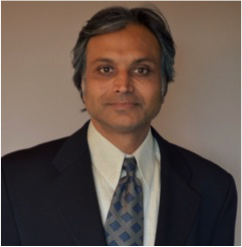 Mr. Gupta has served as NeuroSigma's Director of Engineering since April 2015. Prior to working with NeuroSigma, he founded SelfEx Solutions, a Nitinol medical device consultancy that provided engineering services to start-ups for the design and development of Nitinol-based medical devices. Specifically, he provided their engineering teams guidance on the selection of materials, the design and processing of Nitinol-based medical devices, and on prototyping and development of the fully-assembled system to complete all the testing through to pre-clinicals. Prior to this, he served as the Manager of Advanced Research and Development at Penumbra, Inc., a leading neurovascular device company. During his time at Penumbra, Mr. Gupta led the engineering effort for a number of neurovascular devices, including the Penumbra Stroke System and the Separator-3D stentriever device, both of which have received FDA approval. Prior to Penumbra, from 1997 to 2004, Mr. Gupta worked at TiNi Alloy Co. with Dr. David Johnson where he helped develop some of the techniques currently used by NeuroSigma to fabricate its Thin Film Nitinol technology. While at TiNi Alloy Co., he also collaborated with SMART Therapeutics, Inc. in the development of the first neurovascular stent, Neuroform, which is used for the treatment of the aneurysms in the brain.
Mr. Gupta has a BSc in Physics from the University of Rajasthan, India as well as Masters Degrees in Physics from the Indian Institute of Technology at Delhi, in Electronics from the Queen's University in Belfast, Northern Ireland, and in Micro-Electro-Mechanical Systems (MEMS) from Simon Fraser University in British Columbia, Canada.
Patrick Miller
Director of Operations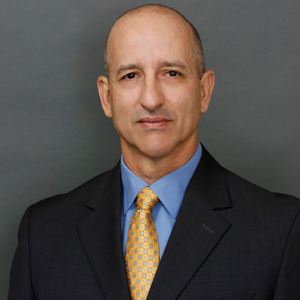 Mr. Miller has served as Clinical Research Administrator for clinical trials conducted at the University of California, Los Angeles exploring therapies for epilepsy and depression. He has worked closely with Drs. Christopher DeGiorgio and Ian Cook in the development of Trigeminal Nerve Stimulation (TNS) and, in collaboration with Dr. DeGiorgio, has helped develop new tools and biomarkers for determining the risk in Sudden Unexplained Death in Epilepsy (SUDEP).
Mr. Miller received a BS in Electrical Engineering from the University of California, Irvine and an MFA from the University of California, San Diego.